Peter is the founder and owner of EXL Driving School and has been an Instructor for over 10 years. As well as teaching learners, Peter trains people to become Instructors. and takes an active role in the development of Instructors within the company.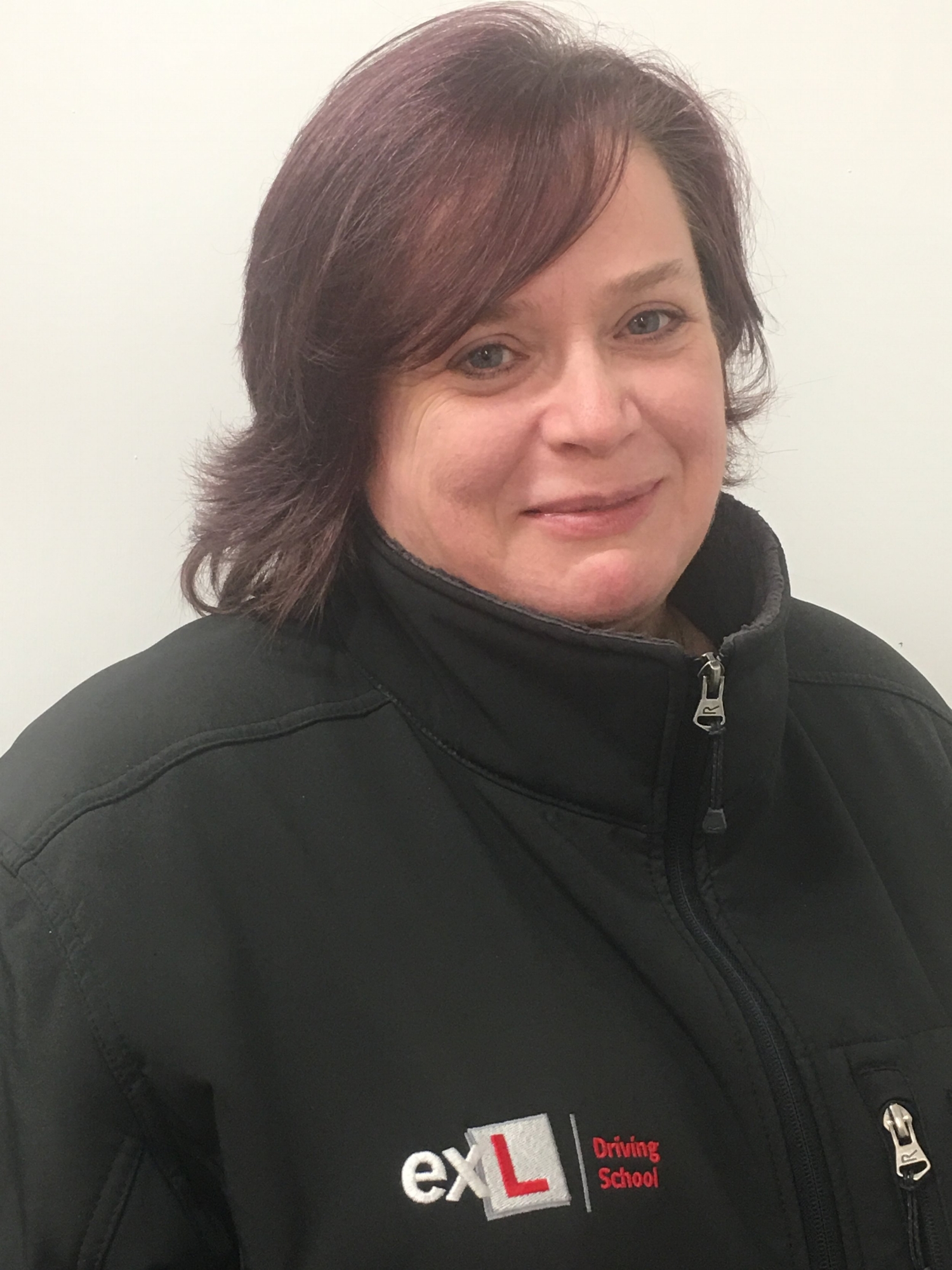 Kim has been with EXL Driving School since the start! She can normally be found in the office and runs the site day to day as well as teaching under 17 drivers and learners on the road. Kim doesn't teach in the evenings, as she can regularly be found at Zumba or some other fitness class!
Kim has been an ADI for nearly 10 years and is also a fleet assessor providing corporate clients and local schools with help and advice with their drivers and driver policies.
Having joined EXL pretty much from the start, John is always found at the office at weekends teaching under 17's as well as on the road driving lessons. John specialises in Intensive courses and has a long list of past pupils who have passed within a very short period of time having started at the EXL Young Driver site and progressed to an intensive course. You won't find John at Zumba!
Marie teaches Automatic lessons as well as under 17's although isn't available for the early sessions as she is another fitness freak and does the 5k Park Run first thing. (It is only the females at EXL that have this desire!)
When not doing this she also spends her time training people to become instructors!
David is an ADI with a wealth of experience teaching learners having retired from the RAF after many years sitting on the beach at RAF Akrotiri in Cyprus (although he tells us he was really very busy working). You won't find David doing either the Park Run or Zumba classes!
Definitely the best instructor says her brother!
When not at McDonalds picking up supplies for the team, Jayne can be found at the EXL Young Driver Site as well as teaching out on the road in the Hoddesdon area!
It should be noted that Jayne's brother had a hand in developing this website and EXL Driving School would like to apologise to other instructors about the above comment!